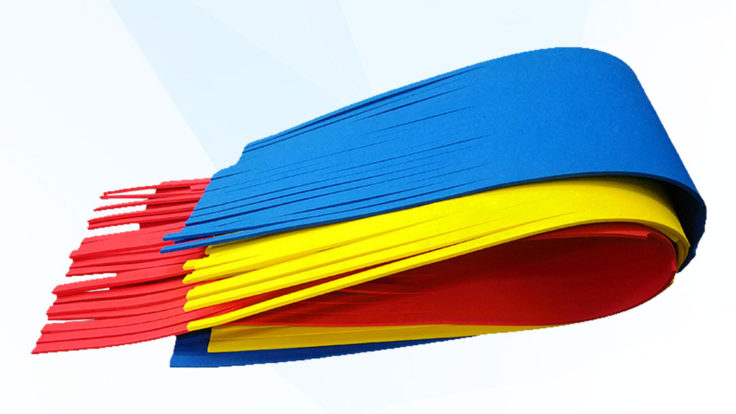 Car Wash Foam Brush Systems
Car washing brush is the most important part of the automatic washing machine, and is the only direct contact with car paint components, so the quality of the brush has a direct impact on the quality of washing. This damage does not perceived in the short term, after a month of continuous use of inferior brush; the glossiness of the vehicle will greatly reduce. The current wash brush in the washing machine on the market can be broadly divided into cotton brush, fiber brush, foam brush.
First, the nylon brush, which is the first car washing brush, its durability is better, but after immersion in water, the bristles will become very harder, the paint has a slight injury, has not been used much at this stage.
Second, cotton brush, has good performance of the water absorption, better flexibility, but the inadequacies of cotton is after immersion in water it may be wrapped around the sand ,so washing may cause damage to the vehicle body, its life expectancy is shorter.
Foam brush is the third generation car washing brush, the bristles are soft, non-absorbent, long life, not wrap sand or debris, not to hurt the car body, the most widely used in the market. It can be divided into computer washing machine brush, the top brush, side brush, swing brush.
We are professional in producing eva car wash brush, which have the good performances as follows:
Single tensile strength, good toughness, tensile strength under extreme temperature conditions (-25 ° C to) remain the same, non-hardening, aging, long service life. The length of the bristles of 350mm – 550mm (according to your requirements). The bristles are easy to replace, has the best cleaning effect and does not hurt the vehicle surface coating.
There are red, green, blue, golden yellow and any regular colors for your choices.

Light
Higth washing cleanliness
Dehydration and Good material
Decrease the load structure
High wear resistance
Low Density (Light)
Beauty appearance
Resistance to compression simple: Ease handling
Economical application
Lower cost
Car Wash Foam Brush Systems Gallery